Hi there, Catie here!
Remember my Five on Friday posts? Totally fine if you don't because I just did and I think it would be a good idea for me to write them again. In fact, I just added a reminder so I remember to write another one next week. Don't worry, the reminder is set for Thursday so the post will go up on Friday next week. As always, feel free to throw a comment or question our way if you have them!
Reading…
Honestly, not much – which is sad. Paul isn't much of a reader in general, Lena has been busily writing her next novel and caring for a multitude of caterpillars. I've been trying to make reading a priority again but I seem to like sleeping better. I started American Gods by Neil Gaimon. I'm generally a big fan of Gaimon, but for some reason, this book wasn't one I picked up before. Now, I'm sorry I waited so long. Yes, I know about the TV show, I've never seen it and don't want to until I've finished the book. If ever, really. I always think the media that tells me the story first is the best one. Why waste time with a TV show I won't really love? I also started reading Last Day by Luanne Rice. I can't decide if I like it or not. It's supposed to be a murder mystery but it reads more like a romance. I actually think it might turn into a romance with a dash of mystery instead of a mystery with a dash or romance. That would explain why I can't tell if I like the book or not. I like a good modern day mystery but I'm not a fan of contemporary romances. Either way, I have time invested so I will be finishing it.
Hi guys, Lena here. Sounds like a great story to me. Romance with a touch of mystery is always better than mystery with a touch of romance. Thank you very much!
Busy With…
Butterflies!!! Again!! Only Bigger and MORE!! Lena has a whole screened in Monarch Lab in the backyard this year. I want to say there are around 40 little caterpillars out there, eating, pooping and growing up into beautiful butterflies. Paul and I have had nothing to do with it (I'm still on team Mother Nature Knows What She's Doing) but it makes Lena and Bina happy when they fly off to live a beautiful little butterfly lives. So we're happy too. And they probably are saving the species, I'm just a cynic.
Mother Nature is way better at this, but unfortunately, humans have destroyed a lot of milkweed plants, and that's the only thing the monarch caterpillars eat, so…. Between lack of food, spiders, ants, ladybugs, etc. looking for lunch, and rain killing them (yes, rain can kill them,) they only have about a 10% chance of survival out there. Bina and I are hoping to increase their odds by taking them into a safer habitat. At last count, I think we had ~50. (Bina has a full list and is keeping a full record of how many we take in, and how many we release.) So far, I think we're at 50% release rate (not ideal, but far better than 10%) and we still have a lot of them in chrysalis. (Since they're neither dead nor released yet, they're not being counted in the release rate.) We'll let you know at the end of the season what the official release number was.
Paul has been busy putting his brother's bathroom back together. I'd say he was helping but we all know that it wouldn't get done (at least not the right way) if he wasn't on the project. I love that he's big hearted enough to go but hate that he comes home like this.
I don't really do much. I mean, I like to bake. The last thing I made that I was proud of were some gluten free Boston Cream cupcakes for my younger sister's birthday. They were pretty good.
Oh. My. Goodness. These were amazing!! I'm sure the other's didn't love the texture of the gluten free flour, but I'm used to it, and the flavor was incredible. If she would make more, they would not go to waste. (Catie: hint, hint)
Lusting After…
Paul wants a plasma cutter. I have no idea why, it sorta scares me but yeah; plasma cutter.
I wanted a new car. A 2005 Toyota Highlander with far fewer miles than my current 2005 Highlander. But that would have required me selling my current Highlander and Bina needed it for a while. By the time her car was all fixed, the Highlander that was for sale had been purchased by someone else. Whoever they are, they are very lucky. It's a great car. So instead of a new car, I bought a new MacBook. Don't get me wrong, if another 05 Highlander shows up on the market….
Lena will have to chime in on what she's been lusting after when she has a chance.
What am I lusting over… The list is too long for just a single blog. But for today, I'll say: RV. Yes, I want one of these. One of the smaller, class B, version. Some are even small enough to fit in a standard parking space. If money wasn't an issue, that's what I'd get. But I have champagne tastes with tap-water pockets. (hahaha-who am I kidding?! I only drink bottled water from the French alps!) So, that's on my "some-day" list.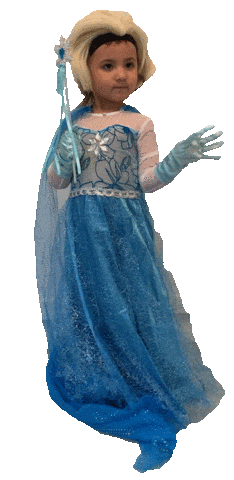 Planning…
Not much to be honest. With Covid still rampant and the government falling apart, I don't really see the point of making "big" plans. I wish I could be booking the six of us on a cruise or week away in the mountains, but travel is out for now. For the record, if the only problem I have during this whole crisis is not being able to travel, then I'm an extremely lucky human. I'm well aware of this and more thankful for it than anyone can imagine. I hope this streak lucky streak continues until the end of the pandemic.
My plans include sitting on the couch like a potato, eating cookies and typing on my laptop.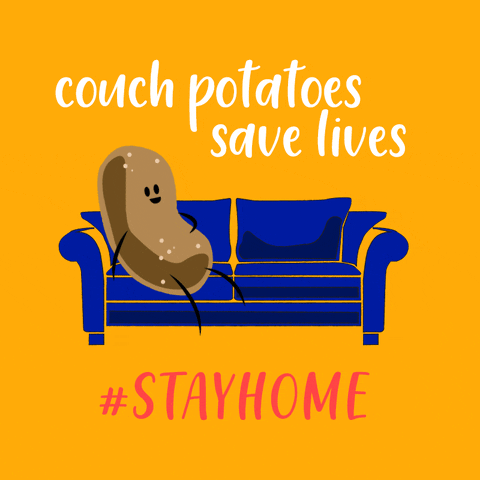 Recommending…
I have a few recommendations this week, but first I'd like to say that none of these are ads and I'm not posting links. Everyone has access to go.ogle, so if you're really interested, search away!
Insight Timer – Meditation/relaxation app. I first downloaded it to use the free guided sleep meditations during a brief bout of insomnia. They worked like a charm and I loved that I could choose from so many teachers/guides/gurus from all different backgrounds and perspectives. I ended up exploring more of the app, and in the end, decided it was worth paying for. I've taken two courses offered by Davidji and find that I'm more in tune with myself and generally feeling calmer. I haven't even really scratched the surface of what's offered yet but will continue to explore. If you feel like you need to unwind at all or want to grow spiritually, I highly recommend starting with Insight.
A headband you can sleep in with bluetooth speakers. There are a ton of different brands out there. I bought them initially because I wanted to be able to meditate in bed. I also have trouble falling asleep without some sort of background noise (tv, music, etc) but since I sleep with two other people, that got really tricky. Enter this magic little headband. I didn't think it would be comfortable enough to sleep in but I was wrong. I use it every night and it's been a game changer for me as far as sleep goes. I also bought an eye mask that has bluetooth speakers. I like it but find I need to take it off before I fall completely asleep. I don't think that's a mask thing; I think it's a me thing. I get freaked out when I open my eyes and the world is still black. It would probably be great for a daytime nap. Maybe next time I'm on vacation, I'll give that a shot. Either way, both have amazing battery life. I only charge my headband once a week.
Ratuken – It's the new name for eBates. I love cash back on purchases, everyone should. Just use it.
I highly recommend Catie's gluten free Boston cream cupcakes. But since you can't have them, because they're all in my tummy, you'll just have to imagine how good they are.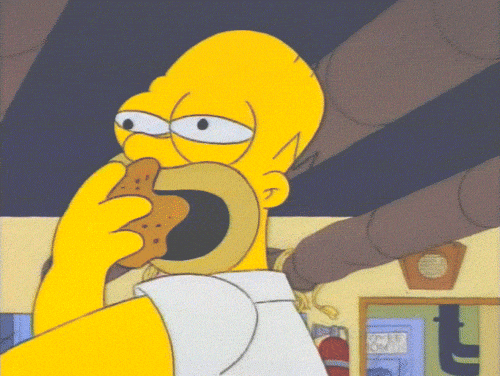 Well folks, that's all I have for now. I'll turn the post over to Lena for her thoughts tomorrow, and hopefully this Five on Friday post will be available Saturday!
Right on schedule!
Stay safe, wear masks, avoid crowds and breathe; we'll get through this! Remember, under 100 day's until Election Day. Make sure you are registered to vote and know where your polling place is!!!
Love ya,
Catie