Hi there, Catie here. How has everyone been? Crazy? Glad to hear it, us too!
Not much has changed since I last wrote. I did get hired at the job I mentioned in the last post. It's fine. Not my dream job but much better than the last company. I'm still looking around for something better (like with a cruise line) but for now it's ok.
But I'm not really here to talk about work, I'm really here to whine about how difficult family traditions have gotten since the "kids" grew up (I should really call them offspring or something, they aren't kids.) October is a month we always filled with family fun. family photos in pumpkin patches, hay rides, haunted houses, jack o'lantern carving, Halloween Cookie decorating, scary (and cute) movies, the zoo's jack o'lantern spectacular, a couple birthdays and then the big finale Halloween!!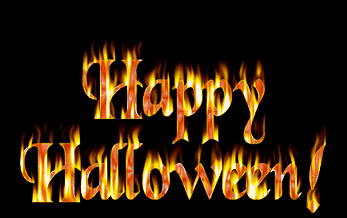 October was so much fun when the kids were younger but now that they are all grown up with jobs and lives of their own it's nearly impossible to find time we can all be together to do anything. We try, but it seems like someone is always working, or tired from work (my son works overnights), or just leaving for work. I know I've complained before that the offspring having lives of their own has made it hard to plan family vacations and weekends away. Turns out vacation difficulties are nothing compared to trying to get any of our fall family traditions done this year. We're at the half way point of October and the only thing we all did together was decorate the Halloween cookies. It was a lot of fun and we really enjoyed each others company but I'm beginning to think that this might be all we manage to do as a big happy blended family this year. Sure we've done stuff just a few of us at a time. Lena, Paul, Bina & I watched some movies last weekend. Orion and I went to the zoo for their Jack O'Lantern spectacular. I insisted on going without the rest of the family this time. You see, with the exception of 2020 (thanks, Covid) I've taken Orion to this event every year since he was baby, long before I knew Paul and Lena even existed and it's the one tradition I refuse to miss out on this year. Do I hope that all six of us get to go before it closes down at the end of the month? Of course and I'll do my best to make it happen!! Was I going to miss out on going with Orion entirely because of 20,000 scheduling conflicts? Absolutely not.
Which sort of leaves me where I am right now. Part of me wants to pitch a fit and make everyone bend over backwards to come together so we can DO ALL THE THINGS!! But another part of me is starting to think that would be unreasonable and I should be happy with whatever we can manage and in whatever combinations of us are around. The offspring are only going to get older and busier and these family traditions, while fun, won't be at the top of their to do lists forever – nor should they be. I think I'm just not quite ready for the family fun days to be over yet. Heck, I wasn't over the fact that they are too old to trick or treat yet. I am so happy to have these 3 successful, happy, healthy, liberal, contributing adult members of society as offspring but I really do miss having little kids. Especially around this holiday.
On the bright side, just 88 more days until Ri and I go on a short cruise! Quickly followed by a second cruise with Paul. I wouldn't be able to go on either cruise if the kids were little….so I guess them growing up isn't so terrible?
Until next time….